Catch the Sydney Comedy Festival on Thursday 28 September at Tanks Arts Centre.

Expertly curated and lovingly presented the showcase will feature some of the Festival's hottest acts live on stage for an incredible two hours of hard hitting laughter. Boasting a line-up of the best local and international comics and showcasing some of the freshest emerging talents, this jam packed night of pure entertainment will leave you sore from belly laughs!

The Sydney Comedy Festival Showcase will be tearing up the freeways of Australia for the fifth year in a row to bring the crème de la crème of the 2017 Festival right to your doorstep.

So get ready 'Straya… The Showcase Tour is back on the road! Call your pals and grab your tickets to the funniest night of entertainment you will see all year!

Catch the Sydney Comedy Festival on September 28 at Tanks Arts Centre. Our Accommodation Cairns is just minutes away from Tanks Arts Centre.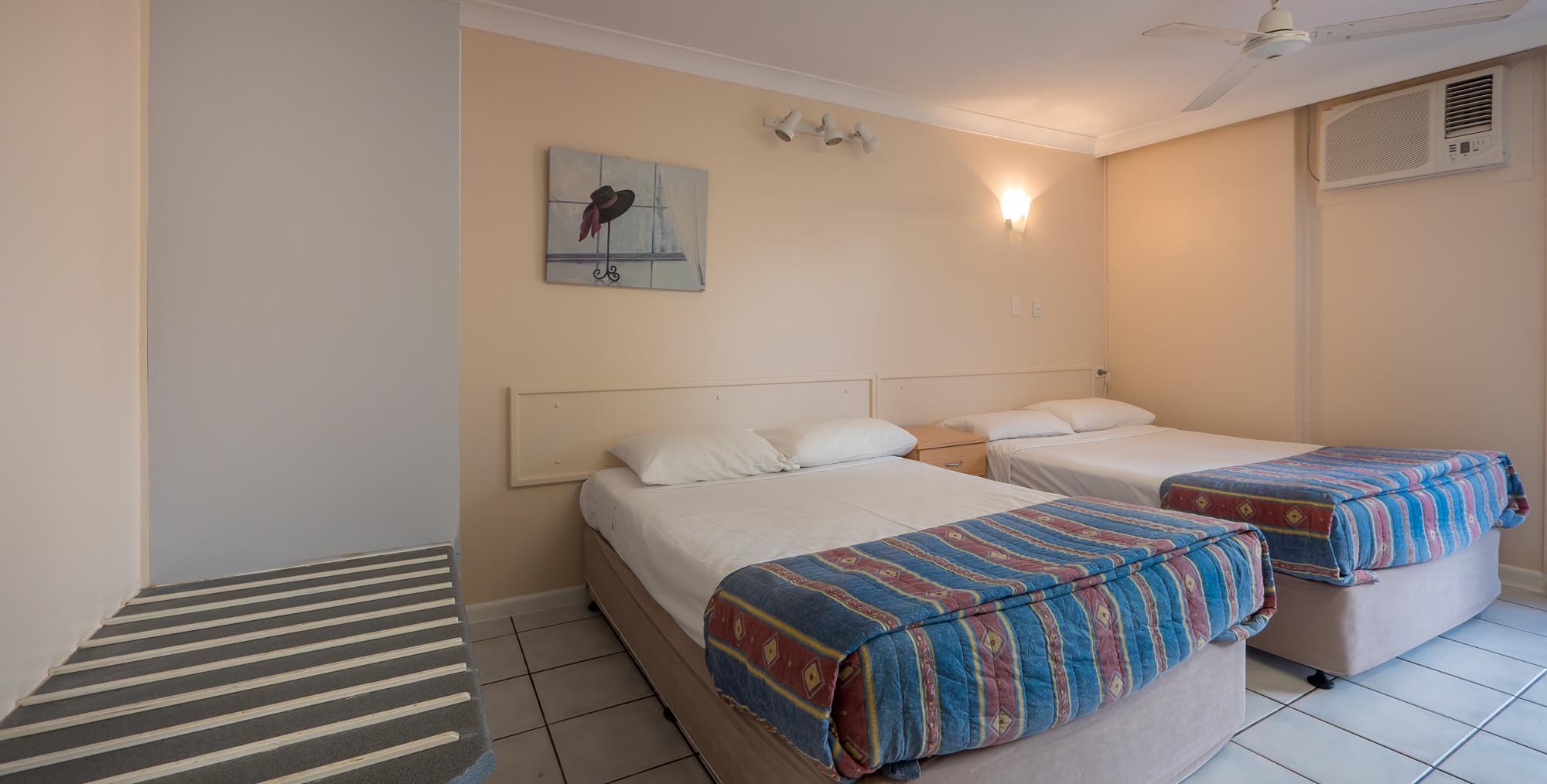 We have a great selection of studio rooms. Choose from our studio room with kitchenette, large studio room, and studio room with kitchenette (handicap friendly). Our large and comfortable studio apartment with kitchenette features microwave and a slimline fridge/freezer, two burner hot plate, (some have an oven), electric frying pan, toaster, electric kettle, crockery, cutlery and pots, pans & cooking utensils, free WiFi access, an ensuite bathroom, a 32 inch flatscreen TV, ceiling fans with airconditioning and a private balcony. Ideal for families and friends, our studio room with kitchenette is the perfect choice. Our large studio room fits five guests as well. The spacious motel-style room is complete with microwave, tea and coffee making facilities, a slimline fridge/frezzer, ensuite bathroom, free WiFi access, desk, a 32 inch flatscreen TV, ceiling fans with airconditioning and a private balcony.

For booking information, please click here https://www.thebookingbutton.com.au/properties/cairnslodgedirect

Image Source : Sydney Comedy Festival